blogging
i have more than 250 unread messages in my inbox and 75 thousand pictures in my phone camera roll...
my mom, very sweet, asked me some weeks ago what was all this blogging about, because she doesn´t quite understand it and also because people ask her and she has no idea what to tell them.
I thought this might interest you as well, so i partnered up with Kippling to talk about my job for their back to work campaign.
Now, what is all the fuss about blogging, what is?
Well, there isn´t much, really. You´ve either done this for a long time and got pretty good to it, or you were good since the very beginning, or you´re so pretty, you can blog about whatever you want, or so smart, that everything you say makes sense, or..well..or you´re just one in hundreds, not special at all, but maybe perseverant. You´ll probably even do a living out of it, who knows?
Should i also define what blogging is for me?
It is my writing skills (skills that i´ve learned at school and mostly during my university studies...although, don´t forget, i´m writing in English here and as shocking as it might sound, i am not a native speaker...lol...so it is more difficult for me) and my creativity. But blogging doesn´t just mean you having a blog, it means you getting out there and socialize. It is the Carrie Bradshaw character, it is a one man show, you´re the writer, the editor, the director, the model, the photographer, the agency and your own brand..
And how does a normal day look for me?
There are almost no normal days when you´re blogging, and that´s the fun of it! We travel, have shootings, projects, meetings, events and so on.
But of course there are also home office days that look like this:
Mango and Yellow wake us up between 5:30 and 6:00 am. I go and cover them, because otherwise they´ll wake up the neighbours too. Raresh is still in bed, he´s a sleeping beauty and won´t wake up before 8 am. So, i am on the phone either on Instagram or deleting pictures (i have less than 1 GB left right now, help!!!) and then i might go back to sleep or start reading my emails.
We both post every morning on Instagram, so that takes around one hour (including editing and answering comments), then have breakfast and..yeap after that.. mails!
I am pretty slow when it comes to mails. Sometimes i spend the whole day doing that. And lately, i´ve had a blogging paralysis. And slowly, very slowly, i think it will affect my Instagram happy world too, i must do something about it! By the way, if you´re interested, i can also write another blogpost about that...although considering i have a blogging paralysis...i might actually not..lol, but i´ll try, i promise ;)
Of course there are also things to do at home, food, groceries and movies..oh, Netflix is a must.. ;)
So, that´s it, that´s my home office routine.
And this is my desk and in case you didn´t know, i love hats ;) I am not quite happy with how they look on the wall, though, i might change it soon. In fact, my little office corner is not finished. i still need a nice chair and as i said, redecorate the wall. The thing is that i don´t really use a vhair, i write either sitting on the bed (the case right now) or on the bed pallets or on the sofa, anywhere but on a chair, i am not a chair person, lol! But i hope i will when i´ll get a new one and maybe a vintage desk ;)
But i don´t only work from home, we sometimes go to a café and work from there. I love it. Especially if they have cake.
These are some of my favorite free wifi cafés to work from in Vienna: La Mercerie, Burgring 1, Jonas Reindl Café, Café 7stern and Starbucks, of course. We have one 5 minutes from our home and Starbucks never gets old, especially for work.
So here is when i use one of my two new Kippling bags. You know, the mini, tiny, oh, i can only fit my phone in it kinda bags trend..i love it, but man, i can´t fit my laptop in there, and i´ve tried, believe me ;) Neither stuff i need when we go shooting. So their bags are pretty good for work, both writing and taking pictures ;)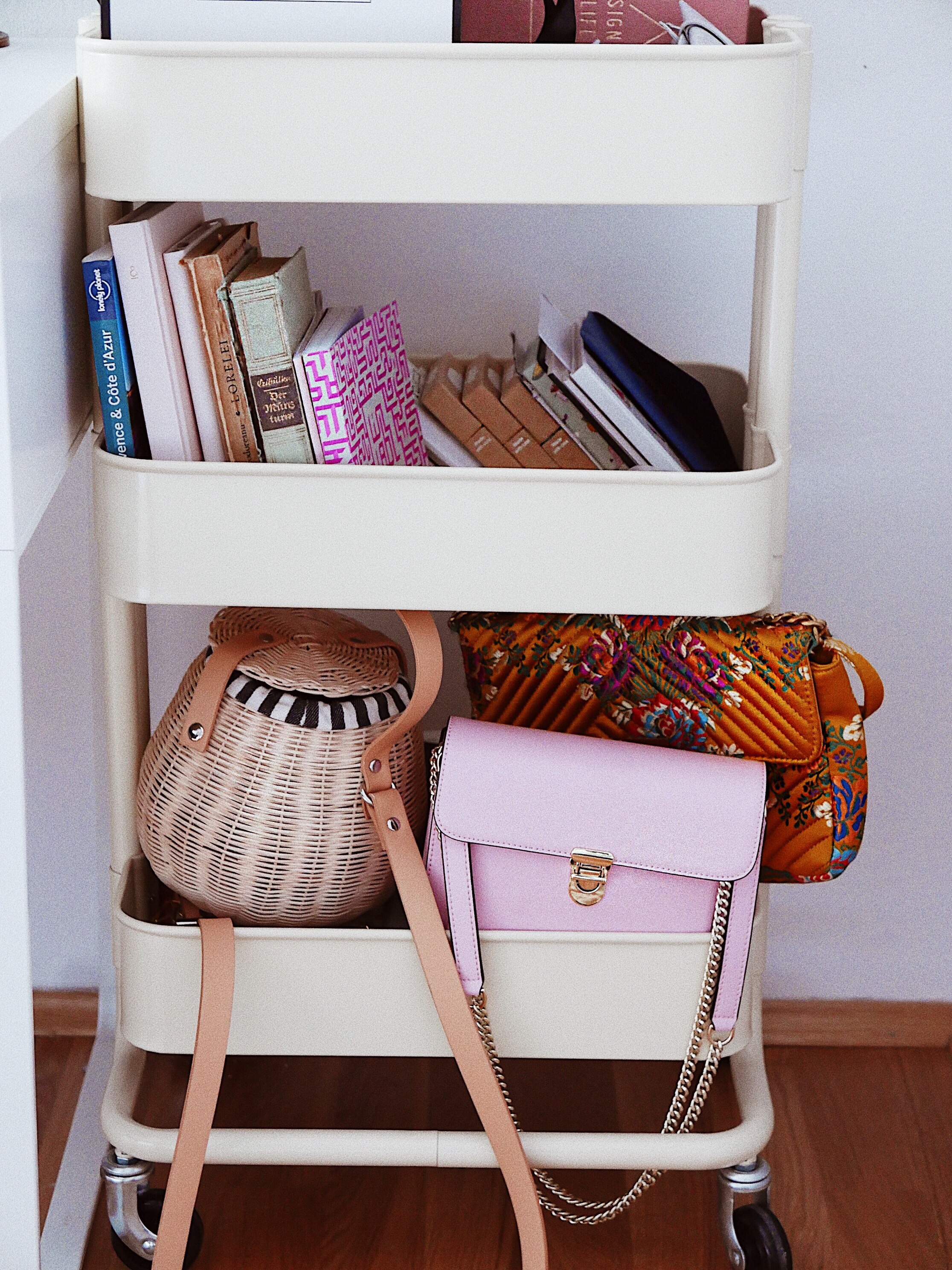 To sum up..
pros and cons about blogging:
cons:
the schedule. Working from home is awesome, but man, i can procrastinate...oh, i am the best at it. I blame Mango and Yellow, cuz they are the cutest and we can play for hours. They are guilty, not me ;)
there is no difference between work and private life, i work on weekends too, these last months have been really tiring. It is a beginner mistake, i know, but i still don´t know when to stop.
comparing yourself to others and the feeling you´re not good enough. Man, that kills me! My filter sucks, my feed sucks, why didn´t i get this campaign, why didn´t they answer to my email..blah, blah
there are more cons, but i´m feeling positive right now, that´s why there is no need to mention them ;)
pros:
i love it so much!! I can´t believe i am allowed to do all this instagram/blogging thing!!
i can travel more
i can write about what i want
i can challenge my creative side
i really do what i love and with the person i love. That is you @me_and_mango, that is you