la vie en rose (monochrome pink outfit inspiration)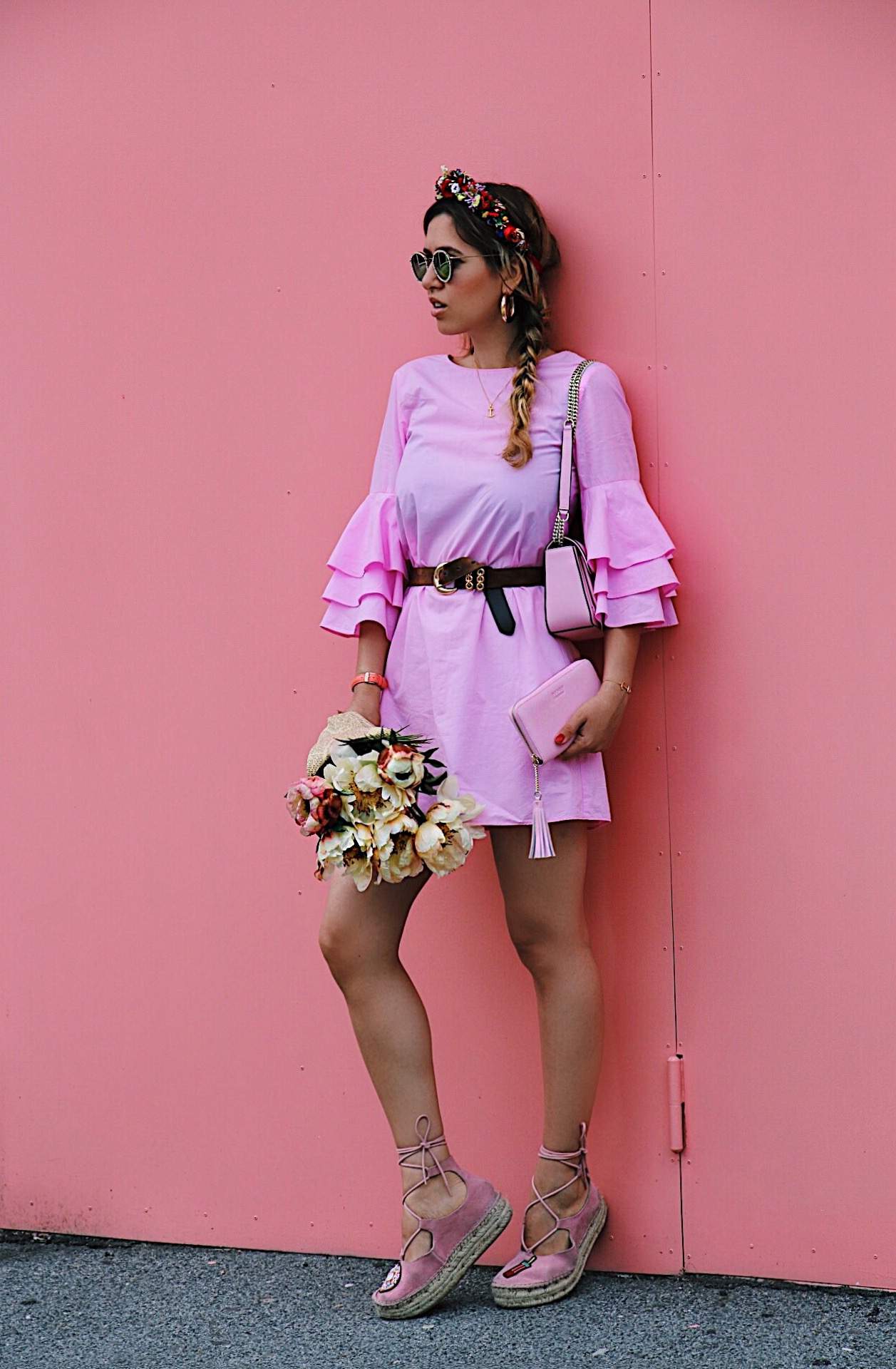 ...but let´s be serious here, we all know life is not pink or a bed of roses. it is rather tough darling, but so am i ;) (this is from a quote i have hanging on my wall, by the way ;)
Anyways, hey everyone!
The other day i dressed all pink (from head to toe), took my peonies with me and went to the Prater, this Viennese amusement park to take pictures of my outfit. I even bought pink candy floss, but little did i know it shrinks!! I´ve given up on taking pictures of or with ice cream, because it melts like crazy and yes, it stains your white skirt (who wears white when eating ice cream, by the way??)! But i thought candy floss was perfect! Well, it turns out it´s not! Besides being super, super unhealthy (it is just sugar, oh my!), it shrinks in minutes! I want my 2€ back, candy floss lady!!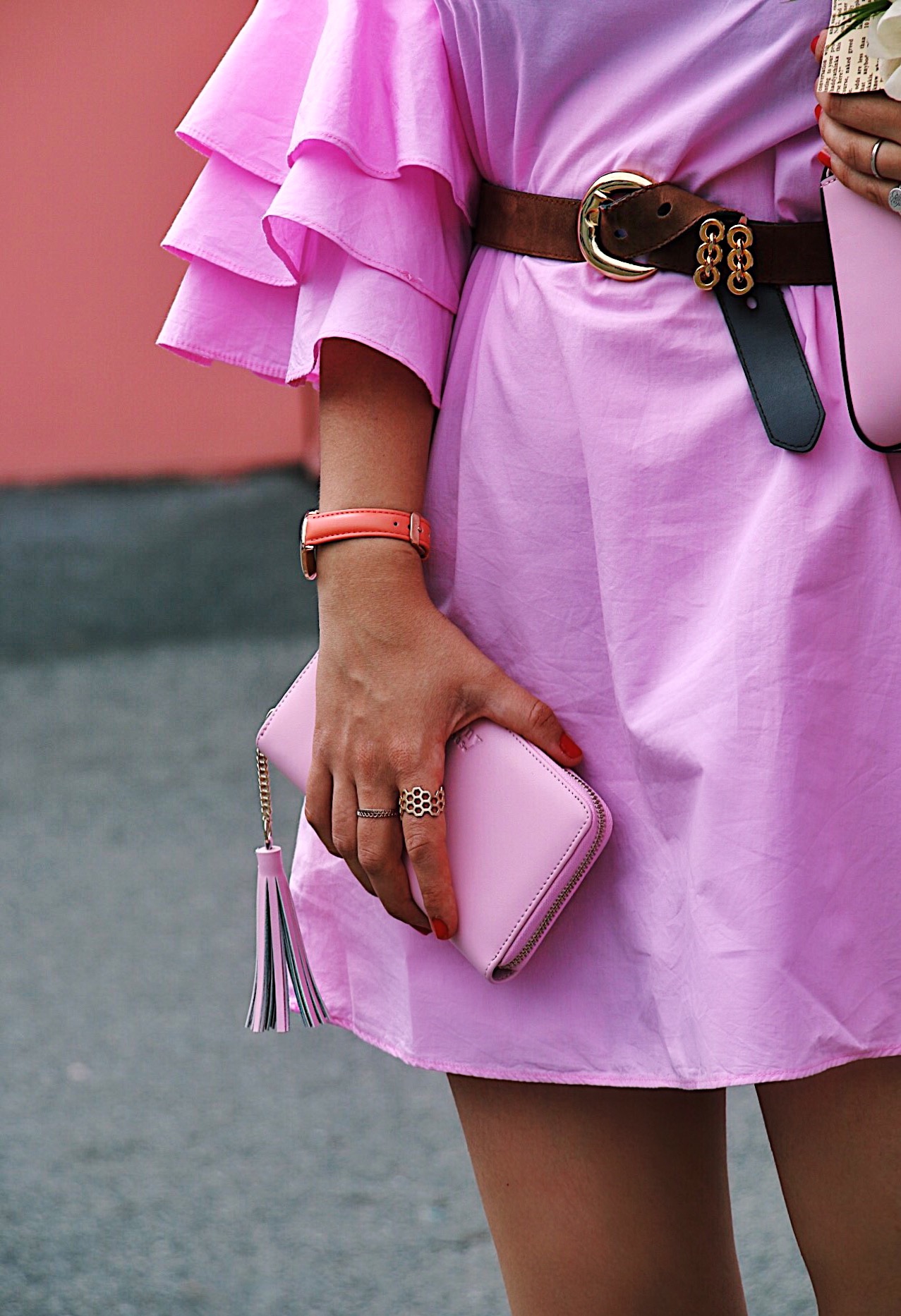 I keep talking and talking here, but what i actually want is to show you my monochrome outfit from this shoot i did for Peony Kisses to match the beautiful baby pink cross body and wallet they sent me all the way from Australia ;)
Hope you like it. It is simple, yet eye catching. I´ve matched the dress with different hats in other occasions. You can also wear it with belt or without it.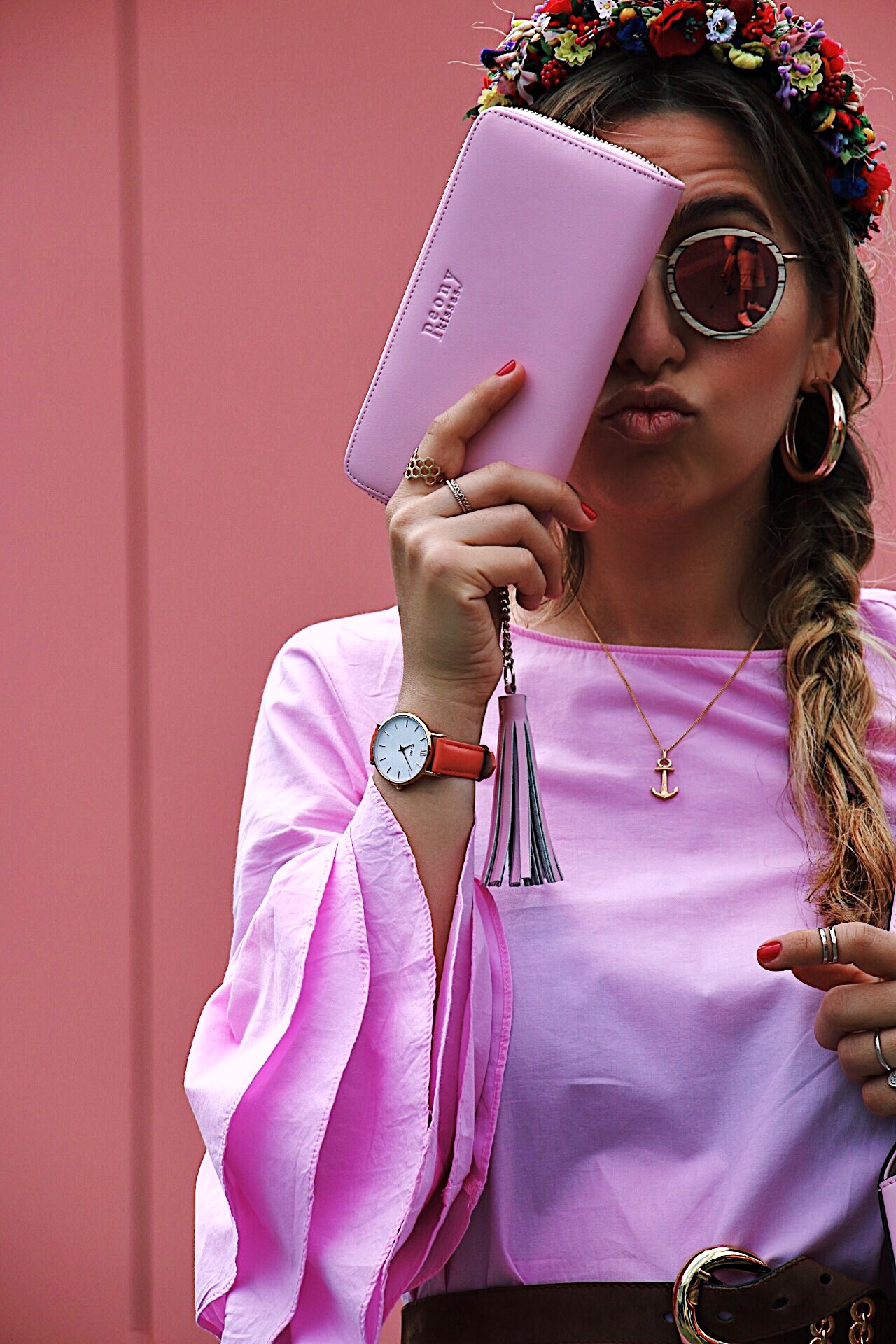 And because everyone keeps asking me about the shoes on Instagram, they´re from Asos, from the spring collection, i think. What i did was to add them these summery stickers to make them more interesting, you know? Maybe for fall i´ll change the stickers. They´re glued, but it shouldn´t be difficult to peel them off.
Here one more monochrome pink moodboard: