my top 10 rooftop bars/terraces in Vienna (with Whisperocity)
Hi everyone, how´ve you been?
We here in Vienna (and by we i mean me) are a little bit stressed out by the fact that summer will soon be over so we will do anything to keep it here longer, drinks on a rooftop, lots of watermelon and summer dresses. Do you think that will work? wink
Anyways, because right now we have a perfect weather, rooftop bars are one of the best places to enjoy these last summer days.
That´s why husband and i have partnered up with Whisperocity, this cool travel app where you can find great tips from the locals. We always look for that kind of tips when we visit a new place. Locals not only know secret spots, but they can also give you more details and a honest review. Besides, the app has this matching function that allows your recommendations to reach people that are exactly like you. Also, it is available in 4 of my favorite cities: Vienna (dah!), Berlin, Amsterdam and London ;)
So, together with Whisperocity we made this list of our top ten rooftop bars/cafés. It was a lot of fun doing the project because i actually got to discover some nice places i hadn´t seen before. Vienna, you never cease to amaze me, stop it! ;)
TOP 10 ROOFTOP BARS/TERRACES LIST:
1. Der Dachboden (*)
It is 25 Hours´s hotel rooftop bar and is one of the most hipster-ish places in town. It has mismatched furniture, drinks in jars and bikes on walls ;) It is a must and one of my favorite terraces in town.
*
2. Ruby Marie rooftop garden (*)
I love the Rooftop Garden at the Ruby Marie hotel. It is an urban terrace with plants and colourful chairs, white tables and Fatboys. It is not only perfect for breakfast, but also for sundowner.
*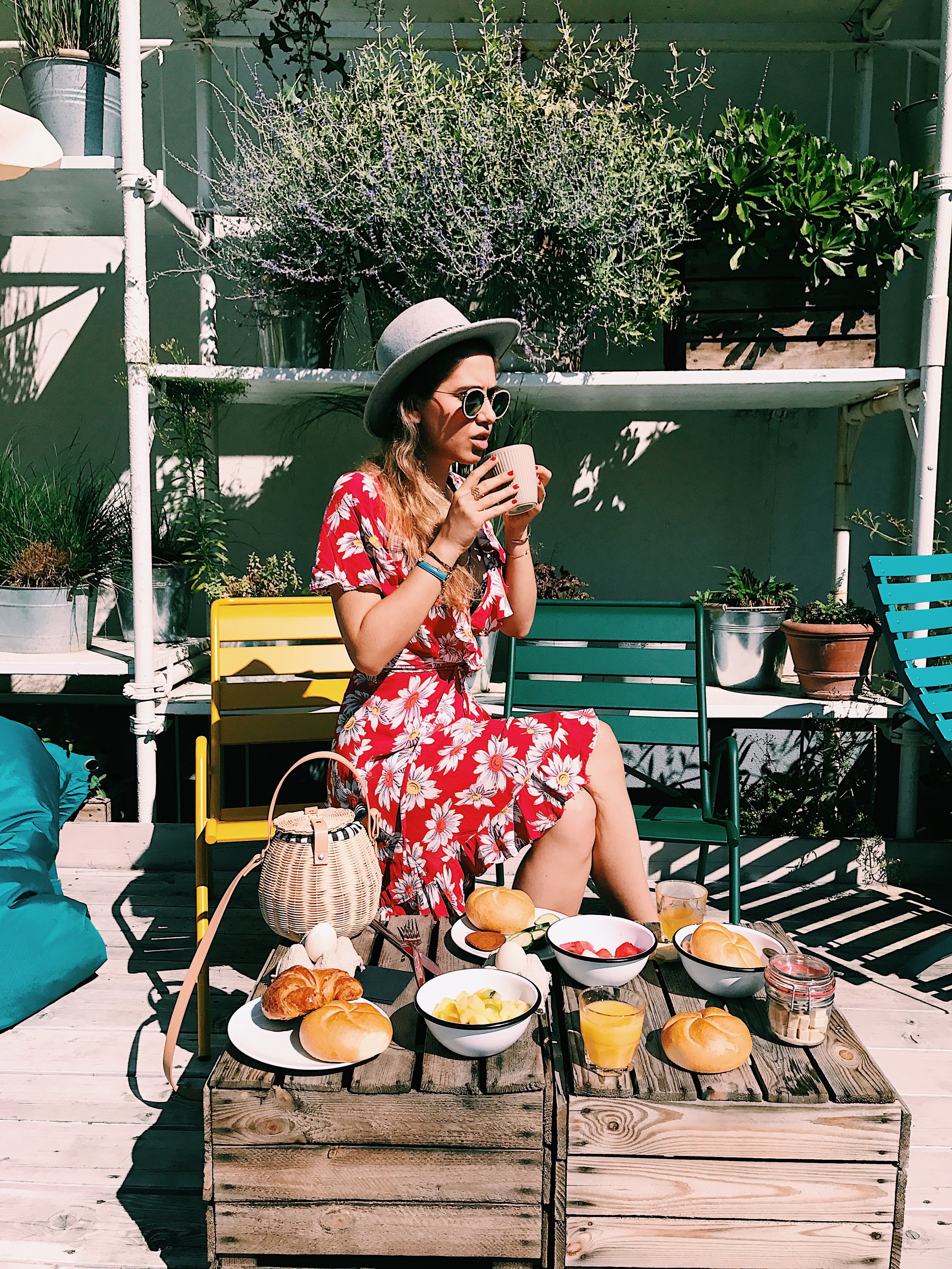 3. Lamée rooftop (*)
Although Lamée is a hotel, the bar is open to the public. It is very frequented by the Viennese people, it is quiet and with a great view of the St Stephen´s Cathedral. I especially love the beach-y feeling, all the striped, colorful cushions and the baby blue yellow walls. Oh, and i just discovered this place some weeks ago, so happy about it!
*
4. Atmosphere (*)
Many people don´t know about it, because it is the rooftop bar at the Ritz Carlton hotel on the Ring Street but it is open to the public and it has a nice view above Vienna. Perfect for after work drinks.
*
5. The Justizcafé (*)
This is another secret tip (you´re welcome!! ;). Remember those beautiful, melting stairs i sometimes post on Insta? Well, the place has also a café on the rooftop. It is open to everyone, so you might wanna check it out ;)
*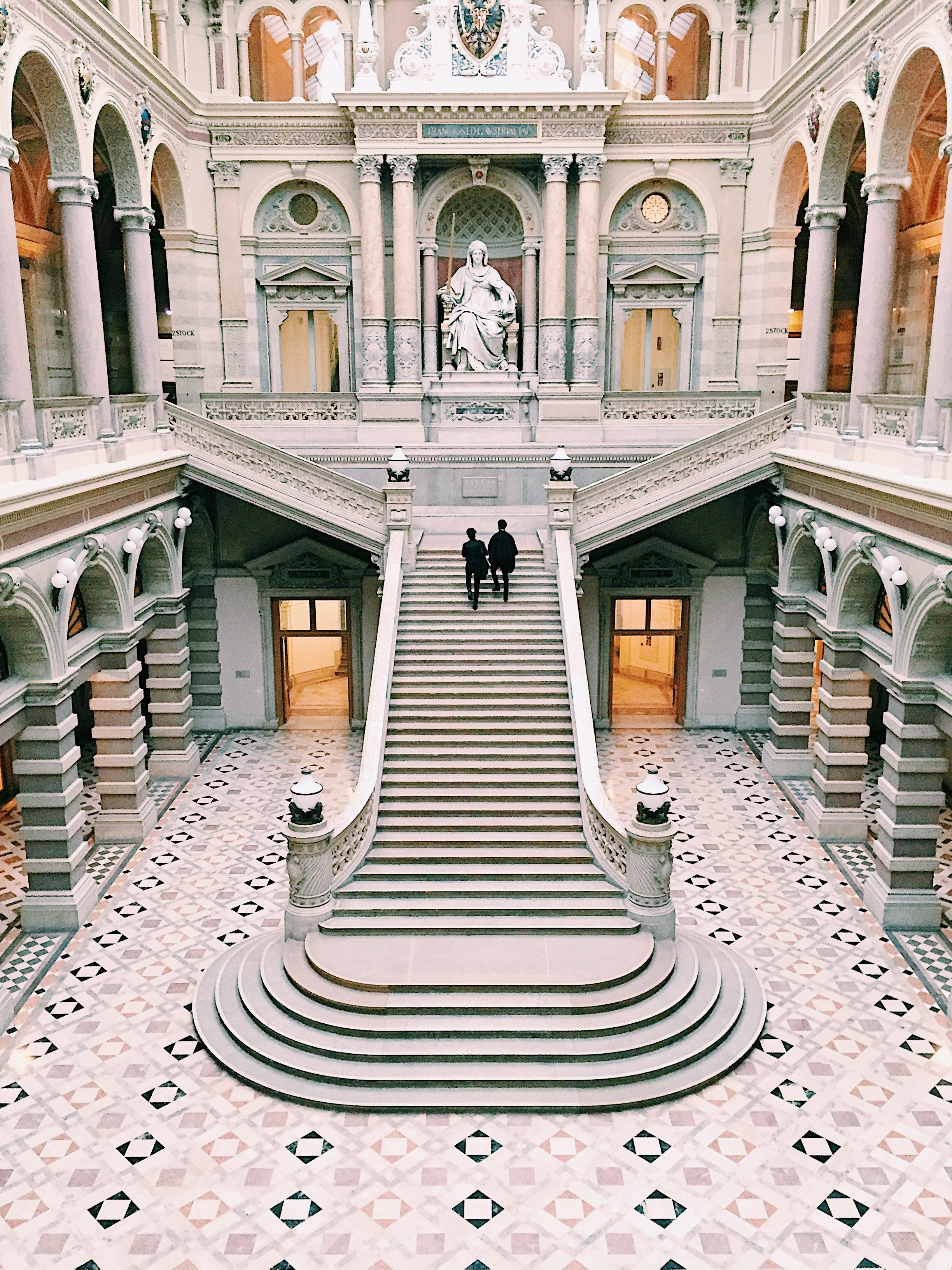 . Das Loft (*)
Well, das Loft bar is super well known, it is very spectacular not only because of the artistic ceilings, but also because of the transparent walls that offer you this great view above the city.
*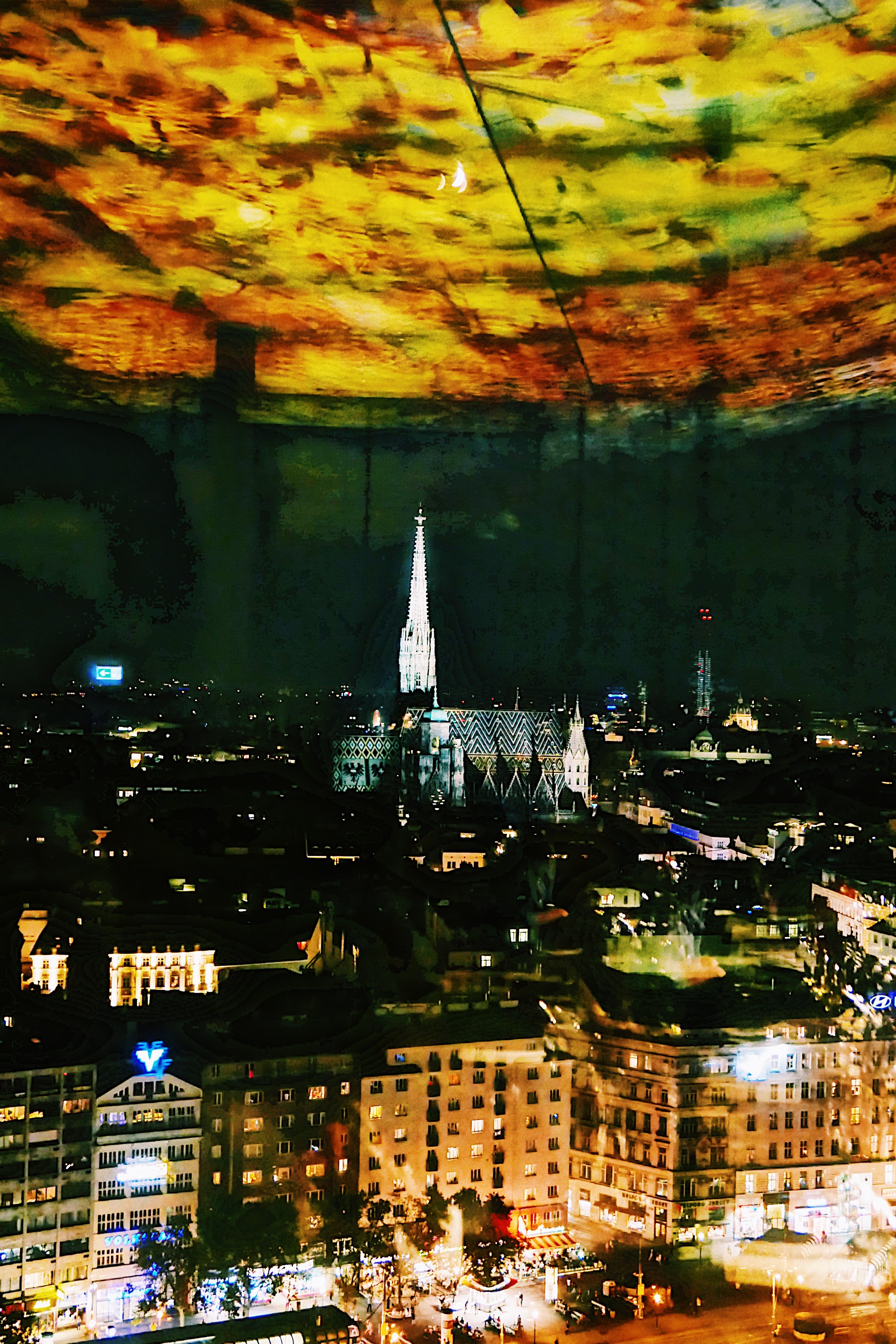 7. The Danube Tower (*)
Another very well known place, super fancy and great views. Friends of ours got engaged hier, in case you didn´t know where to propose, lol
*
8. Akakiko (Mariahilferstr) (*)
We have many Japanese places in Vienna, but none of them with such a great view. I recommend to go and have lunch there after some hours shopping.
*
9. Ristorante Settimo Cielo (*)
The restaurant is situated in Hotel Royal and like the name indicates (the seventh sky), it offers you great views from above.
*
10. Onyx Bar (*)
And last, but not least, Onyx Bar. It is very touristy, but those huge windows with views to the beautiful buildings next to week is worth a pricey drink ;)
*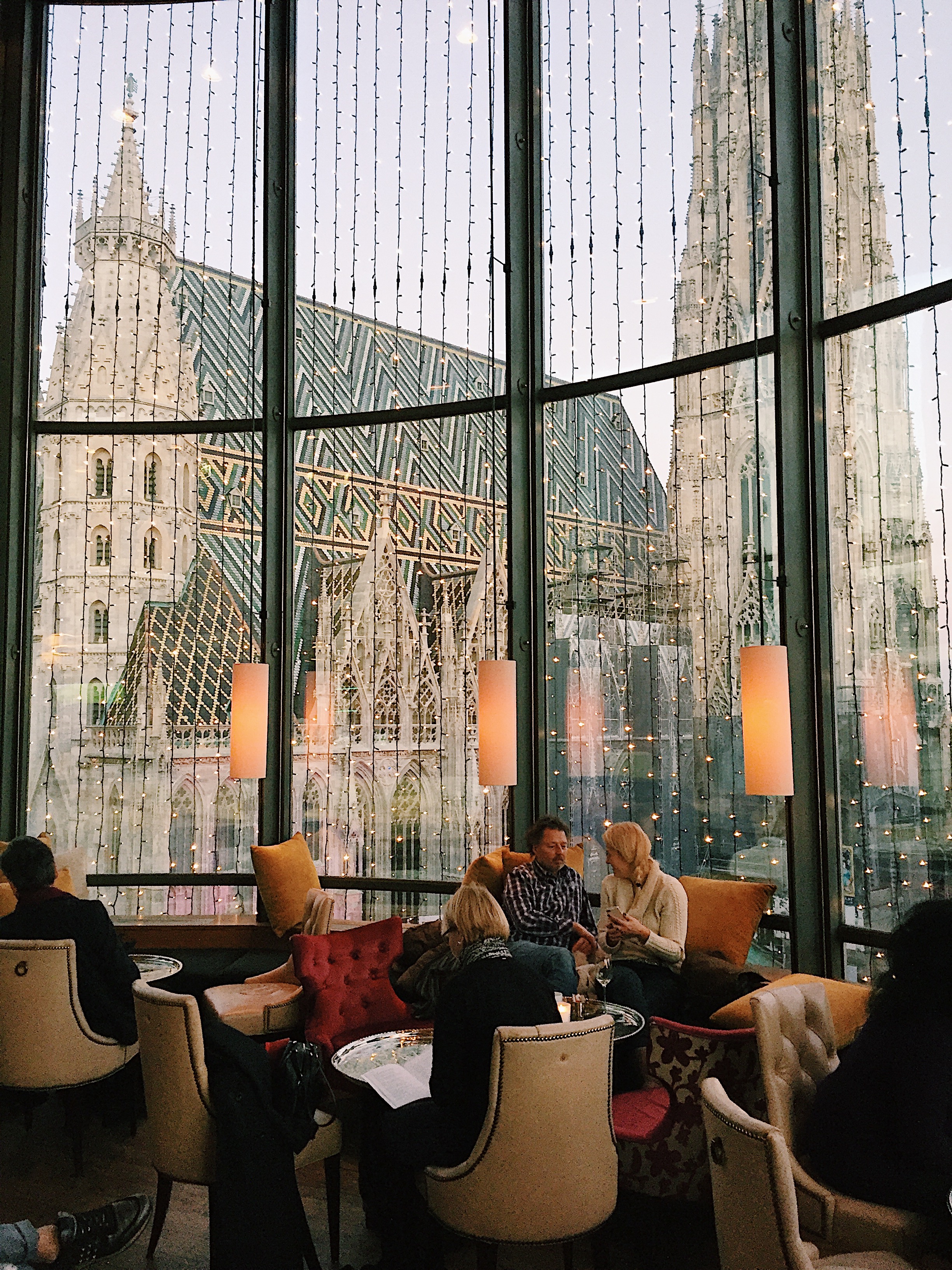 Now, which one is your favorite? If you´re visiting Vienna in the next weeks, i´d really recommend one of them. If you live in Vienna, i´m curious, did you know them already? ;)
Big thanks to Whisperocity for trusting us and making us part of the locals family in Vienna. So happy to be living in this city!
love,
i
*for address, contact and opening hours check my profile irinahp on the Whisperocity app